Lead Inclusively is a technology-enabled Diversity and Inclusion Consulting firm devoted to developing leaders, teams, and organizations to leverage Diversity and Inclusion as an accelerator for business performance. Diversity only assures that we have a mix of different people in the workplace. However, diverse teams in a non-inclusive workplace will not thrive, advance, or become strong team collaborators. As a result, our unique Diversity and Inclusion approach ensures impactful and sustained transformation in your Leadership Development, People Experience
We work with companies and their people to plot the roadmap THEY need
We provide a variety of in-person trainings and technology solutions to develop leaders and create a more inclusive people experience
Having created a strategic roadmap delivered at scale, and sustained over time, company culture is ready to transform
What Makes Lead Inclusively Unique?
Our Diversity and Inclusion approach brings a unique blend of scalable learning technology solutions, and hands-on strategy development. This holistic approach ensures our clients (who we prefer to describe as partners) are successful in implementing and scaling culture transformation for their company.
Inclusion impacts company culture and its people through behavior. If inclusive behaviors are prevalent within an organization at the right scale, then impactful inclusion can be sustained indefinitely. The main obstacles most companies face is not knowing where to focus their core strategies and measurements,  how to scale their efforts, and finally, sustain the important inclusive behavior change across the organization.
At Lead Inclusively we work with organizations and their teams to train and sustain inclusive behaviors with education and scale our efforts with technology. As a result, people feel empowered and invested in, by their organization while also being equipped to perform and collaborate more effectively. As a result, individuals and their teams begin to innovate and thrive.
There is a direct correlations between Inclusion, Belonging and Happiness in the workplace. When we overcome the impacts of unconscious bias found in all of us, we allow everyone to bring the best version of themselves to work everyday regardless of gender, race or sexual orientation.
When people feel they belong, they are happier and when workplaces are happy, innovation thrives. Our mission at Lead Inclusively is to continue advancing equity in the workplace, ensure everyone is happy to go to work, and equipped to perform to their highest potential.
"Denise's success as a female leader and her ability to inspire men and women alike to achieve greatness together is both humbling and motivational for all of us to leverage diversity as a business opportunity."

Patricia Stewart

Roche Pharmaceuticals
Denise Pirrotti Hummel, J.D., is the Chief Executive Officer of Lead Inclusively, Inc., a firm devoted to empowering diverse leadership and teams to accelerate innovation and achieve the business results that make diverse ideation an economic imperative. She was named the world's leader in Diversity & Inclusion by Marshall Goldsmith and is particularly passionate about advancing female leaders. Ms. Hummel is a Ted Talk finalist and a member of Marshall Goldsmith's legacy 100 Coaches. She is also a member of the board of the Healthcare Businesswomen's Association (HBA) and chairs Athena's Life Sciences Committee. Ms. Hummel is a serial entrepreneur and CEO, having sold her cross-cultural business, Universal Consensus, LLC, to Ernst & Young, LLP, where she became a Principal. Prior to that she practiced employment law and international M&A as an attorney. In addition to performing some of the largest people integrations in the country, Ms. Hummel also tried and won the first class action under the Americans With Disabilities Act in the 1990s.
"The workshops were invaluable as I set out to coalesce a very diverse team in a way that allowed everyone to shine, but as a collaborative entity driven toward the same goal."

Garry Ridge, CEO

WD-40 Company
Shawn has more than 15 years of private equity and M&A experience at diversified middle market companies, with a specialization in software/information/technology. During that time, he has partnered with CEO's and leadership teams to accelerate growth and maximize value. Shawn specializes in transforming family owned businesses into high-performing private equity platform companies. He has participated in approximately 10 M&A transactions over the past 15 years. This M&A experience includes both bolt-on and transforming deals as well as buy-side and sell-side experience. While Shawn prefers high-growth organizations, he has also dealt with the hardships of a liquidity challenged environment that resulted in an out-of-court restructure. With his experience in software/information businesses, Shawn believes in the power of transparency and leveraging data driven analysis to drive informed business decisions. Shawn is a CPA (inactive) with early career Big 4 experience in a variety of industries.
Shawn attended the University of Virginia where he earned a Bachelor of Science in Commerce with a concentration in Accounting. He is a Certified Public Accountant, inactive. Shawn lives in Newport Beach, California.
With over 17 years of software sales and business development experience, Chris has a comprehensive understanding of Solution Design, Business Optimization and Culture Creation. Chris has led several organizations to double- and triple-digit revenue growth.
Chris has held President and Vice President of Sales positions at Fuze, Vonage and TPx Communications.
Chris holds a B.A. in Communications and an Executive M.B.A. from Pepperdine University.
Anup Marwadi is a SaaS Entrepreneur with a proven expertise in developing over 12 SaaS Platforms in numerous verticals. As a founder of HyperTrends Global Inc., Anup is on a mission to help businesses accelerate their growth by using software as their primary differentiator.
Anup brings his diverse experience in Product, Strategy, Software and Management to all products developed by HyperTrends.
Anup is also an avid musician, artist, writer and an ardent traveler and has been published numerous times in the field of Medical Informatics.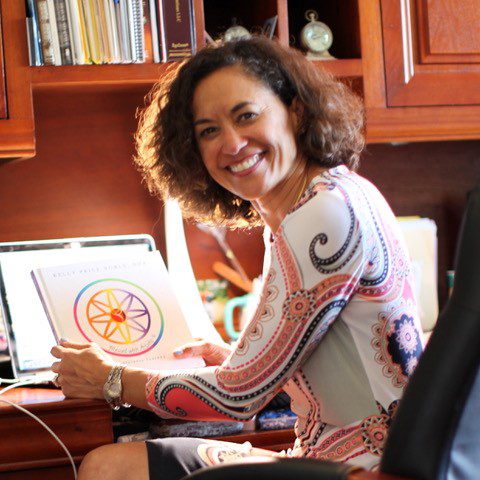 Dr. Kelly Price Noble is currently the Chair, College of Health Professions with University of Phoenix. She is the Principal of KAPN Consulting, connecting people to people. Prior to that, she was a Clinical Researcher at the Veterans Affairs San Diego Healthcare System, assigned to the Spinal Cord Injury Center; the Executive Director of Cal-Diego Paralyzed Veterans Association and the President of the Paralyzed Veterans of America's Association of Chapter Executive Directors.
As the Chair for the College of Health Professions at University of Phoenix, supervising faculty and students online and on local campuses for 29 states.
She is the Education Chair for the California Diversity Council and Diversity and Inclusion Chair at the California Institute for Human Sciences. For Lead Inclusively, Dr. Price Noble was asked to be the S.V.P. of Diversity, Equity, and Inclusion.
Dr. Price Noble graduated from Mount Holyoke College with a Bachelor's degree in English, French, and Third World Relations. She received a Certificate of Professional Extended Studies from San Diego State University in Community Economic Development, a Master's from University of Phoenix in Organizational Management, and a Doctorate in Health Administration from University of Phoenix.
She has more than 25 years in Public Relations, Television and Sales experience and was an Emmy Nominee for Gallaudet University's Fantastic, a television program geared toward children who were deaf and hard of hearing.
For more than a decade, she was affiliated with the United States Navy as a member of the Navy Wifeline Association and several Navy Spouse Clubs around the globe including Agana, Guam and Rota, Spain. She received formal training as Causality Assistance Calls Officer (CACO) and provided support with base activities in conjunction with Fairconron One & Two.
She is married with two college graduates!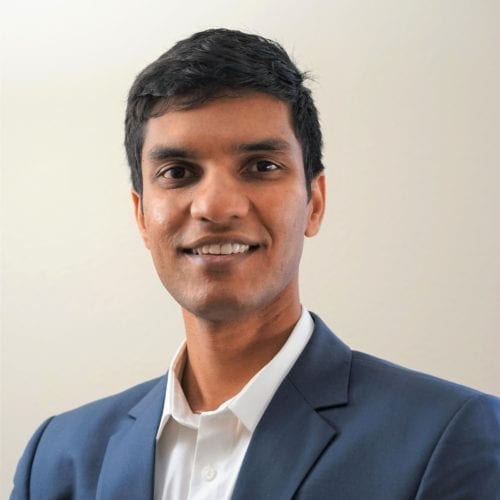 Aditya has over six years of experience in talent strategy on transactions and transformation projects with a variety of clients from start-ups to enterprises. His skill set includes competency design, HR talent processes, learning management systems, talent management & strategy, employee engagement, and talent analytics. He has led the development of technology solutions for new offerings created for the EY People Advisory Services division. A few of his notable clients include Sutherland, Praxair, Western Digital and AIG where he helped with wide ranging talent issues such as leadership strategy, workforce planning, and HR process optimization & technology readiness.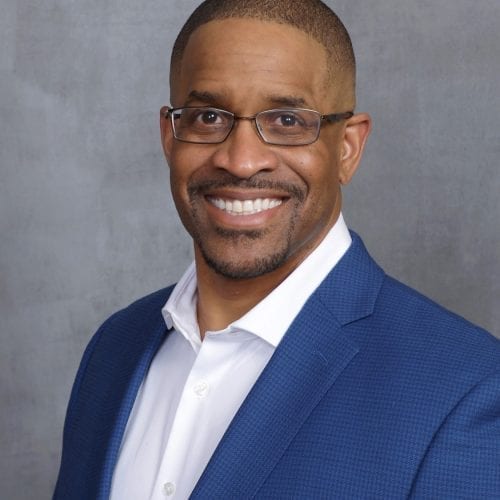 Anthony Herrington's passion for Diversity & Inclusion work stems originally from providing special expertise in diversity councils and leading Employee Resource Groups during 20 years of Sales and Supply Chain Leadership roles at PepsiCo and Nike Inc. These experiences fostered an understanding of the interconnection of an inclusive culture and innovation. Anthony spent his last 5 years at Nike as Director of D&I where he was responsible for helping strengthen inclusion via leading Nike's 30 Employee Resource Groups and chapters and leading program management of Unconscious Bias Training. His work was recognized as positively impacting culture, employee engagement, talent solutions, commercial decisions and community partnerships. He brings an operational approach to our team and has expertise in stakeholder engagement, strategic planning, project management, quantitative analysis, and learning and development in large corporate environments.
Matt handles Lead Inclusively's Content Marketing, Lead Generation, and Communications efforts. As a graduate from the University of Oregon, with a degree in Marketing, Matt got his start in LinkedIn social media management as a consultant for Best Selling Author, LinkedIn Influencer, and #1 Executive Coach, Marshall Goldsmith, tasked with contributing to and executing the LinkedIn strategy for Mr. Goldsmith's account and its One Million+ followers. Matt also has two years of Sports Marketing experience having worked with San Diego's two largest sports franchises.
"Denise is the world's leader in Diversity & Inclusion and an expert in equipping leaders to adopt the right inclusive behaviors for sustained inclusive culture transformation."

Marshall Goldsmith

#1 Executive Coach and Best-selling Author
The Lead Inclusively Advisory Board
We are graced with an advisory board that has a depth of knowledge and leadership unsurpassed by most organizations. Our heart-felt thanks goes to each and every one of them.
Each of these individuals has a few critical attributes in common:
They are deeply committed to inclusion as a key criteria of organizational success.
Their daily lives, both personally and professionally, exude inclusive leadership behaviors.
They have deepknowledge of how diversity and inclusion impacts the talent and business objectives of their industry.
They are generous with their knowledge and gravitas and believe in our ability to help the organizations we serve.

Marshall Goldsmith
Leadership Coach & Best-Selling Author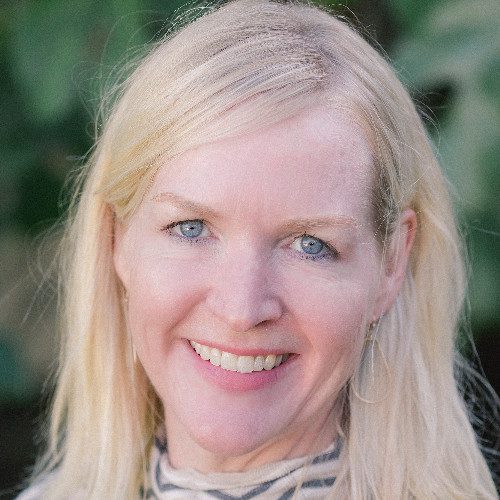 Patricia Stewart
V.P., Human Resources, Global Product Development, Roche Pharmaceuticals, Inc.
Rod MacKenzie
Chief Development Officer, Pfizer
Rebecca Reichmann Tavares
Former United Nations Representative to the Office on Women
Mary Blair-Loy
Acting Chief Science Officer

Alex Plumley
VP, Human Resources at Collins Aerospace
Scott Gross, Ed.D.
Associate Vice President, Community Engagement
CSUSM
Devoted to inclusion as an economic imperative
Share best (and unsuccessful) practices of inclusion so that others can learn from our experience
Implement and expand inclusive leadership training and practice these principles in all our interactions
To make workplaces a trusting place to have complex, and sometimes difficult, conversations related to diversity and inclusion.
Our clients are leaders in their industries. They are defined by their continued desire to elevate their leaders, teams, and culture in the pursuit of innovation and excellence. Our clients have recognized that inclusion is the lever to transform their organizational culture. The results of a culture of inclusion, are people that are reaching their potential, and an organization that is achieving new-found levels of innovation. But above all, our clients are helping spearhead a larger social movement that increasingly calls for inclusion in every aspect of our world. By joining our community you will be contributing to help build our diversity and inclusion approach and create better workplaces for everyone.
SEE OUR CASE STUDIES