Disruptive innovation is best described as "a silly little thing that takes over the world." While many aspects of our global outlook seem bleak, times of uncertainty have led to some of our greatest innovations. COVID-19 is a natural and unavoidable disruption, but as it persists, the opportunity to embrace that disruption with the agility to pivot is crucial. Lead Inclusively CEO, Denise Hummel, sat down with global thought-leader, Whitney Johnson, to discuss areas where disruptive innovation impacts our work in these unique times.
Disruption Will Help Us Work With More Empathy
Many have long argued that we have lost the human side of how we work. COVID-19 presents an opportunity to establish new levels of empathy in the way we work through a shared trauma. In the short-term, empathy can allow our workplaces to persevere, fostering new relationships and maybe even reborn company culture. Over time, a new-found sense of empathy augments our ability to collaborate with each other as well as keeping our mind-set customer-focused.
Disruption Will Allow Us To See Others in a Different Light and May Even Mitigate Unconscious Bias
The transition to a virtual workplace will bring out personality traits and strengths that may not have been as obvious in a world where we used to rely on the interpersonal energy that is created in face to face interaction. When we work virtually, we are necessarily evaluated by the "facts" of our productivity and the excellence of our work, rather than interpersonal affinities, which may filter through some of the unconscious bias experienced in the workplace.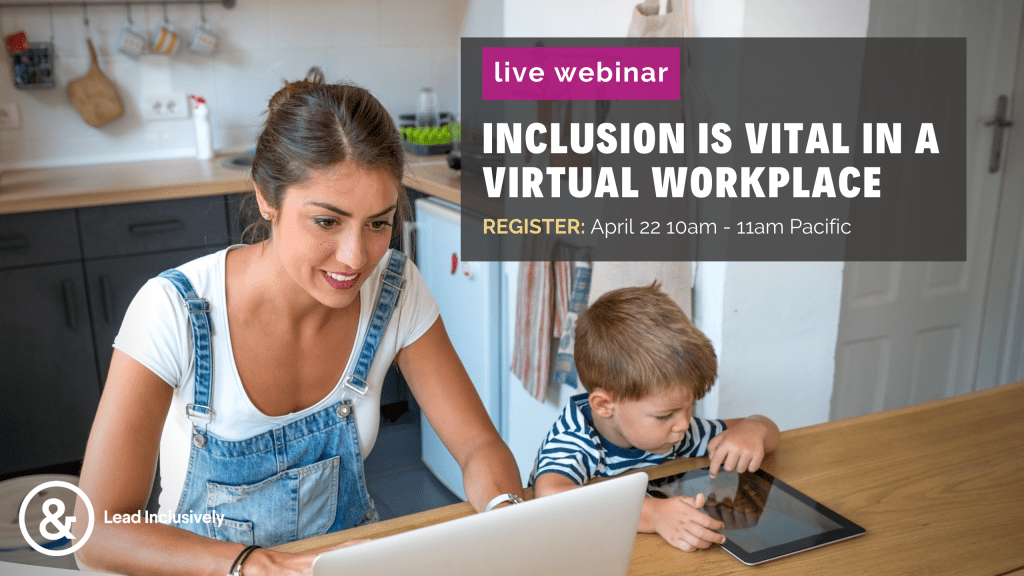 Disruption Will Provide More Opportunities for Flexible Work Conditions
The disruption caused by COVID-19 has accelerated the flexible work trend. Companies are realizing that they stand to benefit by allowing their workforce to work around their personal and family needs and schedules. In good times or bad, flexibility will increasingly become a driving factor, making space for a variety of voices that previously were not heard..
Overall Workplace Trends
Overall, this chapter of our lives will underscore a significant change in the way company culture evolves. Leaders and managers of people, generally, will need to be mindful of the skills and tools necessary to keep teams productive and engaged in this new normal, including creating the virtual space for inclusion and belonging.